In celebration of Earth Day 2022, we are delighted to highlight Selfbook's global hotel partners' sustainability efforts. As we enter a new era of loosening travel restrictions and more trips on the horizon, it is crucial to be mindful of the environmental impact of travel and consider the ways in which we can limit our carbon footprint while exploring the world.
Whether heading overseas or staying closer to home, a key part of the sustainability equation is the hotel one chooses to stay at. Selfbook is proud to highlight some of our incredible partner hotels' sustainability efforts, which put our planet – which is at the heart of why we travel, after all – first.
Initiatives such as eliminating single-use plastics, which have long plagued the hospitality industry, and encouraging guests to reuse towels are imperative building blocks to eco-friendly hospitality. Beyond these steps, some of our partners are taking their sustainability pledge to an entirely new level by putting it at the very core of their hotel's essence: From smart architecture to locally sourced food, and from local wildlife protection programs to reef-safe toiletries, we are incredibly proud of the work Selfbook-powered hotels do to ensure a healthier planet.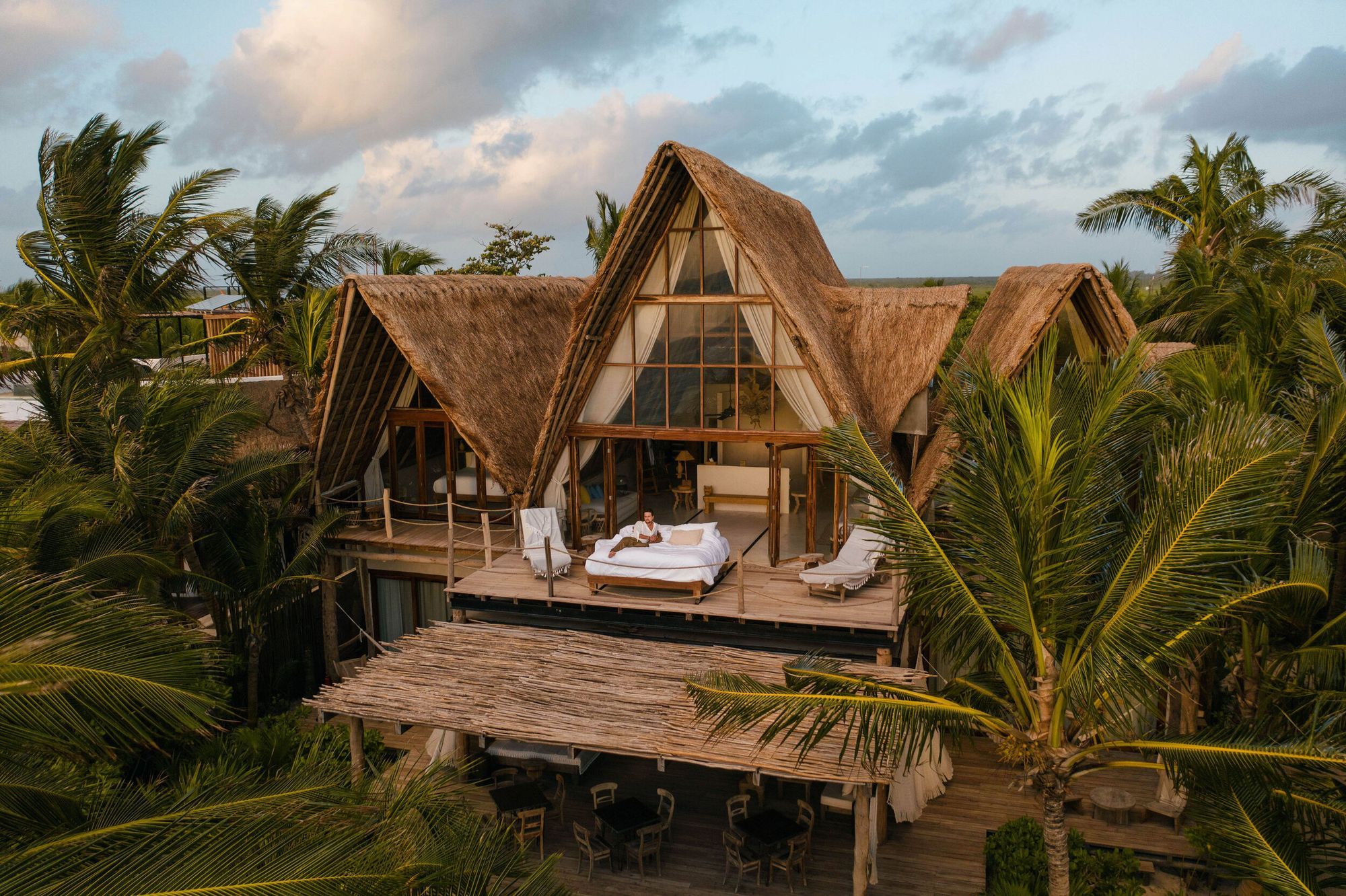 A beachfront property making full use of its natural surroundings, Eden Rock – St Barths has a number of projects underway that harness the resources at hand in order to create a better future environment for all. For instance, Eden Rock's Sand Bar restaurant is stocked by the hotel's own hydroponic greenhouse, where homegrown thyme, basil, tomatoes and more are harvested daily.
Eden Rock's commitment to the island of St Barths really shines through with its Eden Reef initiative dedicated to protecting marine life, with a particular focus on restoring coral. Eden Rock has undertaken this project in partnership with Island Nature Experiences, Territorial Environment Agency and Ouanalo Reef.
Furthermore, the hotel takes part in promoting greater sustainability across the island at large. By bringing in electric cars and, along with the local government, assisting with the financing of a boardwalk renovation surrounding St Jean's Lagoon, Eden Rock enables visitors and residents to enjoy the area's wildlife safely and respectfully.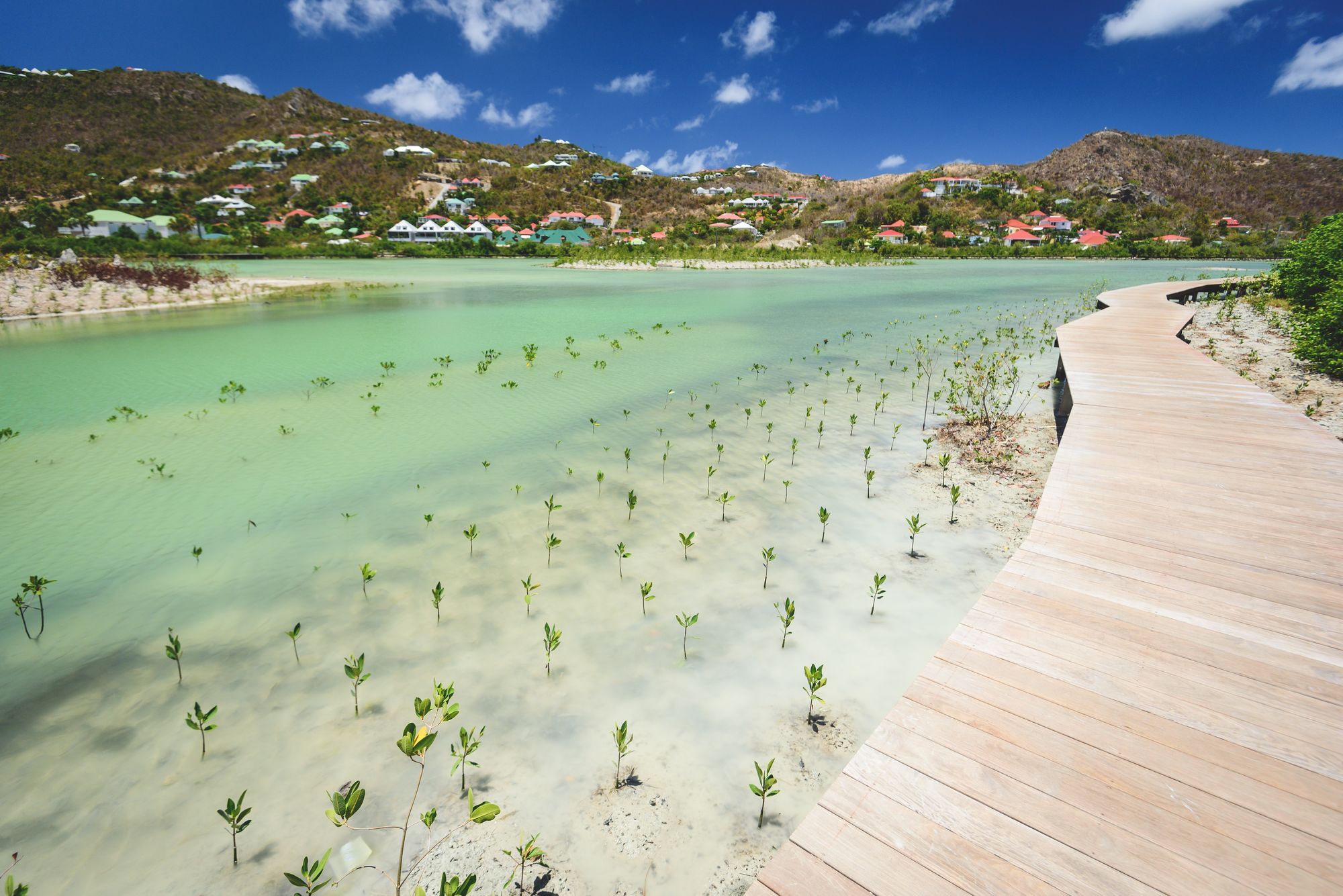 Calabash's dedication to sustainability is deeply embedded in the way in which the hotel is fueled. With 180 solar panels that contribute to the hotel's electricity supply and solar water heaters, as well as a rainwater harvest and treatment facility to create a source of drinkable water, the hotel works together with nature to eliminate its environmental impact.
To minimize food transport to and from the island, Calabash is committed to partnering with local suppliers. Guests get to enjoy fruits, vegetables, and a wide variety of spices from the hotel's own family Estate, L'Esterre, as well as from local organic farmers. The hotel also works with fishermen in the area who line catch fish, which is a much safer practice for marine life than using nets.
The hotel's dedication to working preventatively goes as far as its mosquito control methods. The property is inspected daily for standing water, where mosquitoes tend to breed, and the hotel only uses an environmentally friendly repellent made using mineral oil, thyme, and eucalyptus.
Calabash's authentic commitment to sustainability is evident through all of its operations. As the hotel's Owner and Resort Director Adele Garbutt says, "Sustainability has always been a major priority for Calabash. Visitors come to Grenada because of its pure and beautiful surroundings, so it is our duty to constantly find ways to reduce our impact on the environment and to preserve our island's natural beauty."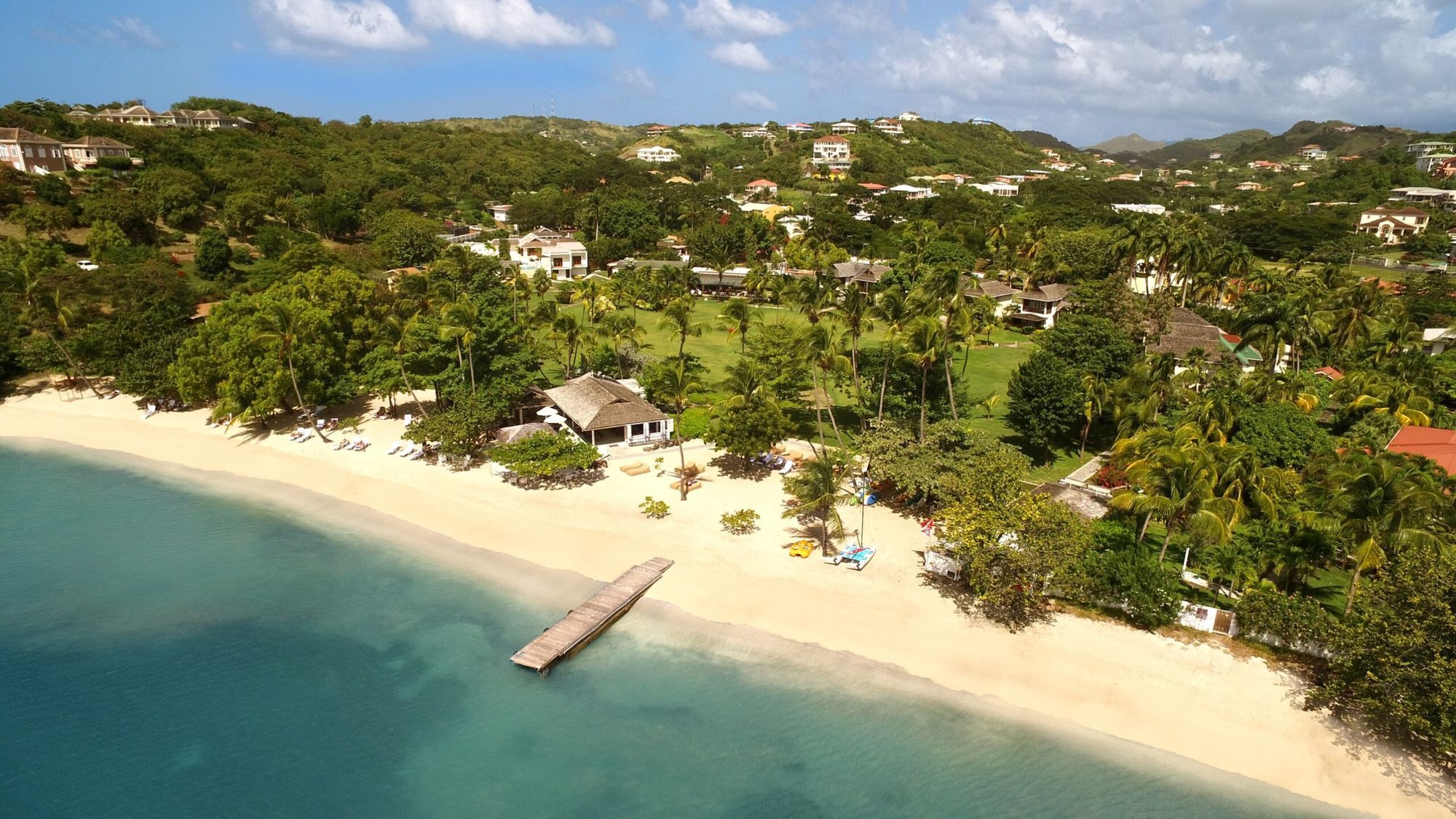 Namron Hospitality's seven incredible destinations, including its three La Valise locations across Mexico, as well as its Nest, Radhoo, Encantada and NÜ properties, stand out for their commitment to sustainability and the way in which each hotel is immersed in its environment. Paying close attention to the biodiversity of the spaces surrounding each hotel, particularly in Tulum, Namron ensures that sustainability is at the heart of everything they do.
Each of Namron's boutique hotels is committed to recycling, composting, and completely eliminating single-use plastics across its properties in an effort to protect the oceanfront stretches that many of their properties sit on. Leaning into local and seasonal cuisine, its hotels also source produce and other ingredients from the surrounding areas.
As prominent destinations in an area that has recently suffered from environmental difficulties, Namron's Tulum-based hotels go a step further, providing reef-safe sunscreen and biodegradable toiletries to limit damage to the waterfront. In fact, Namron's commitment to embracing and caring for the local environment has earned it an Oceanic Standard Certification.
Namron's hotels also encourage their guests to take action, requesting that they sign the Tulum Pledge to make an effort to improve Tulum's environment during their stay, rather than leave their mark in a negative way.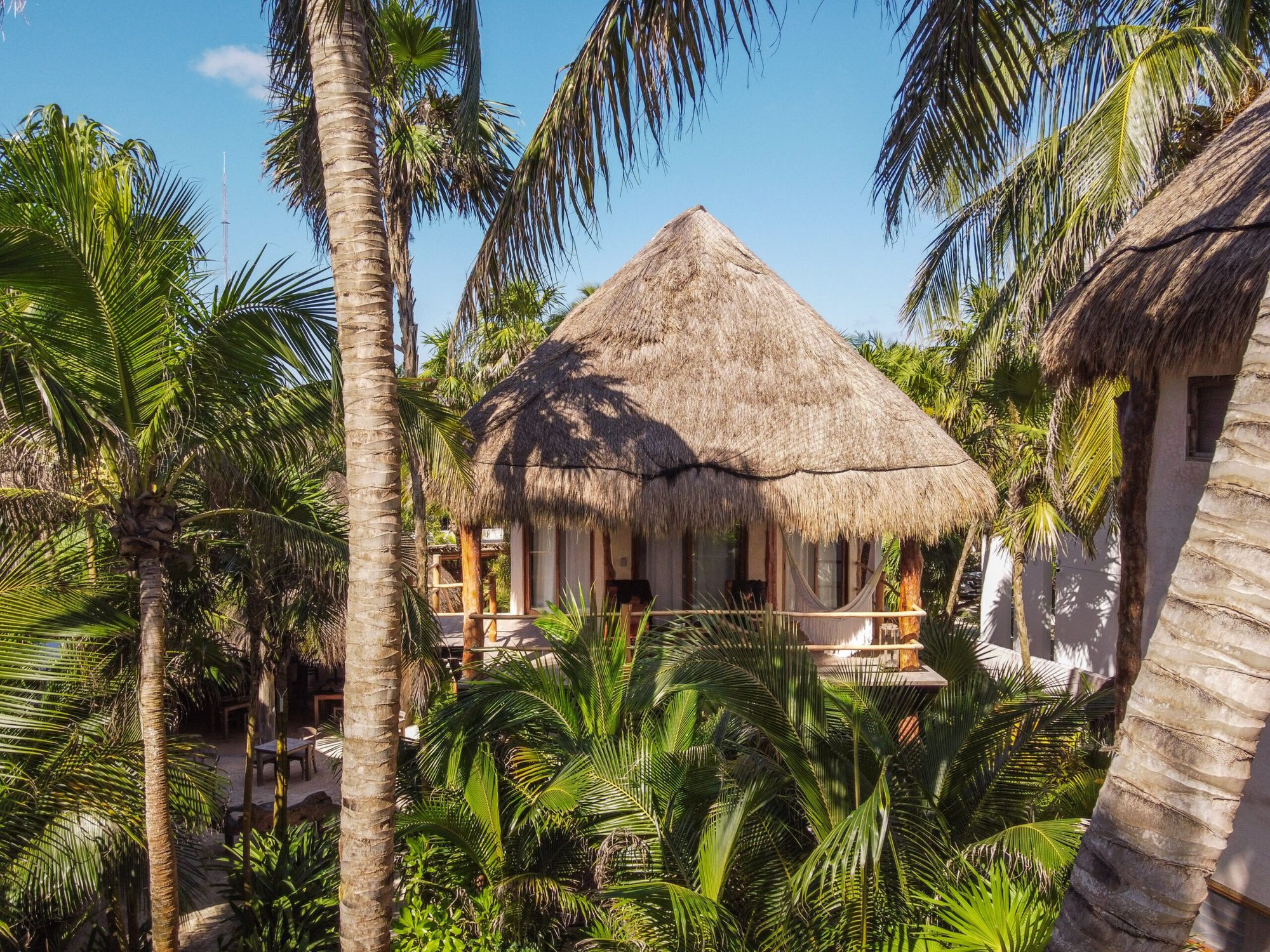 Entirely powered by solar power, Grupo Habita's Hotel Terrestre integrates directly with nature and the jungle surrounding the property, just outside Puerto Escondido.
The hotel also reduces its need for electricity by relying on architecture: Terrestre's architect, Alberto Kalach, built the hotel in an effort to create a space that was as self-sufficient as possible. Using local materials, the hotel was constructed with self-cooling mechanisms – such as slotted wooden windows and doors for added aeration – to eliminate the need for air conditioning.
Highlighting Terrestre's close connection to its surroundings, its outdoor restaurant sits among the hotel gardens, and its menu relies on regional produce.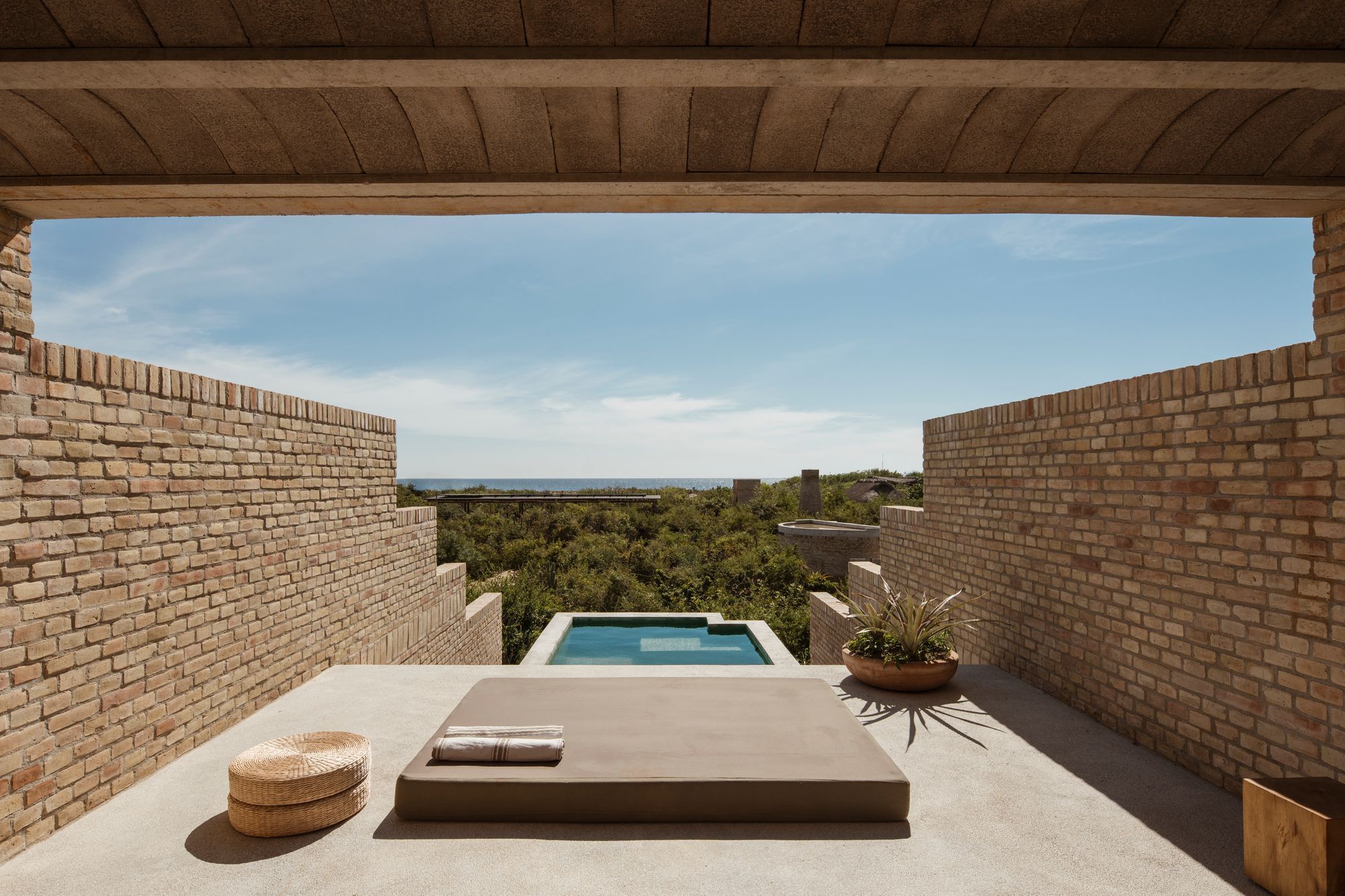 Upstate New York's Lake House on Canandaigua is an emblem of sustainable practices, from the ingredients used in its restaurants to the local partnerships it is dedicated to forging.
The hotel itself – as well as some of its furniture – was built using reclaimed wood, including unused beams that were rescued across New York state. Every element of the structure was selected with sustainability as a top priority.
A local focus is key at Lake House, and the hotel knows just how important working with businesses in the area is to not only creating a sustainable community, but also to reducing its carbon footprint. Whether sourcing flower arrangements locally or working on construction projects with nearby companies, Lake House makes every effort to source what it can from its immediate surroundings, dramatically reducing transportation emissions.
Naturally, the hotel stays local when it comes to food and drink as well, making the most of seasonal flavors and ingredients that stem from the regional terroir. Working together with biodynamic vineyards, next-door maple syrup producers, and farmers supplying dairy, heirloom grains, and in-season produce, Lake House enables its guests to experience the full flavor of the area while simultaneously providing a sustainable itinerary.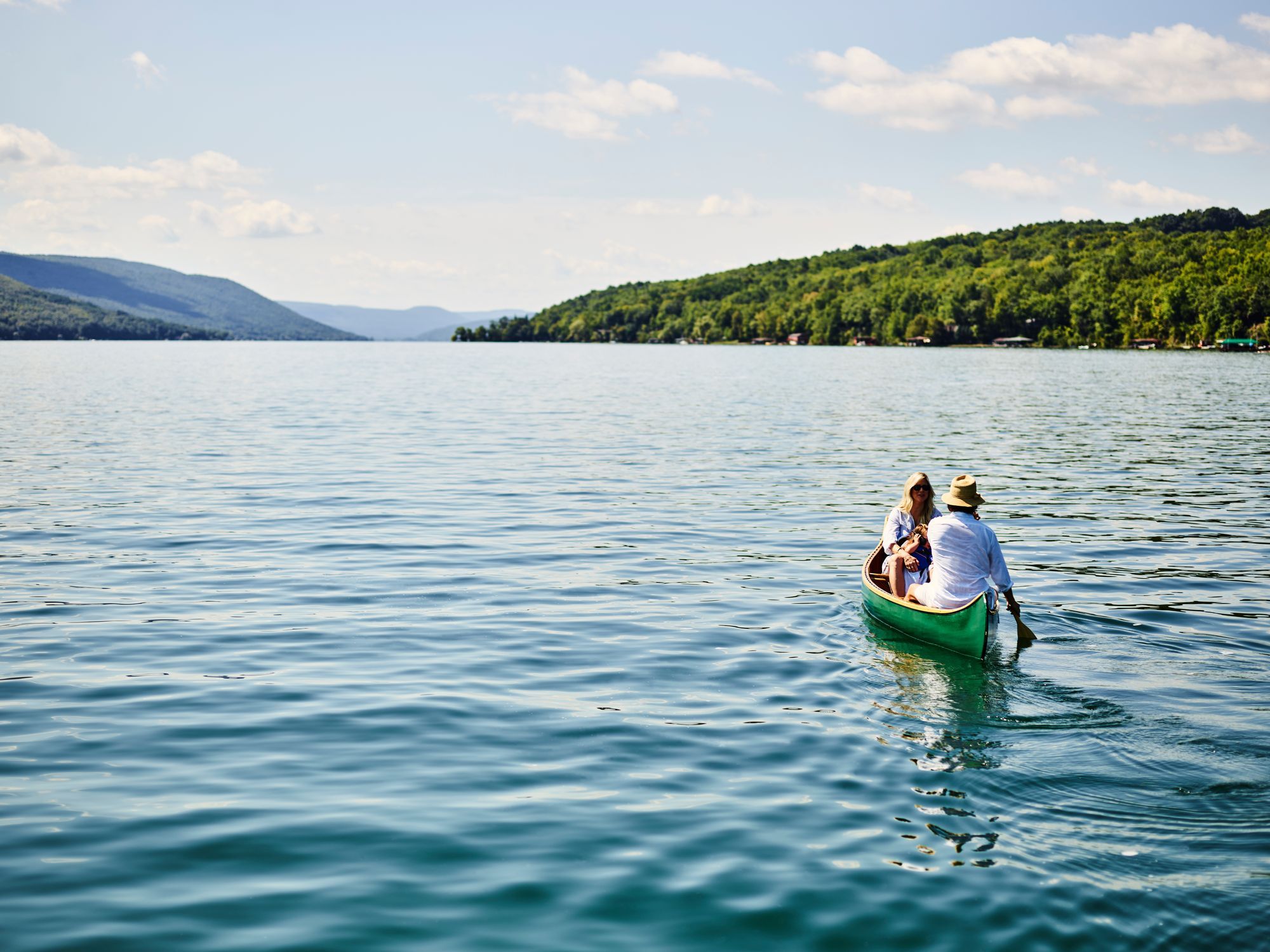 Selfbook looks forward to continuing to work together with our hotel partners to build a brighter future for our planet and for all. We strive to expand our pool of hotels committed to sustainability and to supporting them in providing guests with more environmentally conscious options for their stay.
Want to lift revenue at your hotel?